When my kids were younger, I did a lot of coaching in softball and baseball. What I enjoy about these sports is that they are more accessible to the less athletic kids where as sport like soccer and basketball require more athleticism to be halfway decent. Because of this, kids that didn't mind putting in more mental exercises were able to be just as good as kids that were naturally gifted.
Baseball, is like golf, there is a lot of downtime to plan your next play. Each position has a set of plays to run through before each pitch and it depends on what runners there are on base. It's also a great way to keep young players focused in the game, especially for those in outfield.
With my kids, I'd play a game where I'd quiz them on what their position plan was with certain runners on base. It was fun game, like a brain teaser and wasn't hard. It also made them one of the best players on the field. Doing this gave me an idea for an app to help other kids. The app would allow players to quiz themselves and learn what different position's plays. This also applied to base running.
I ended up building most of the app and letting my kids use it for a while. One of the challenges with finishing is the juggling work, school, sports, and family. Perhaps one of these days I will complete the app and upload it to the app store.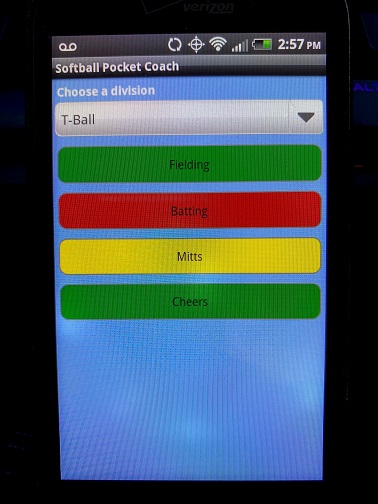 App allowed you to pick your division, t-ball, rookie, etc.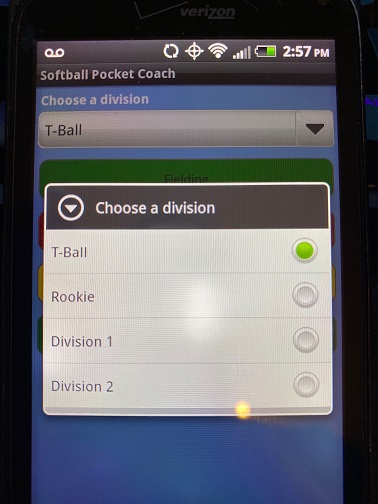 Softball divisions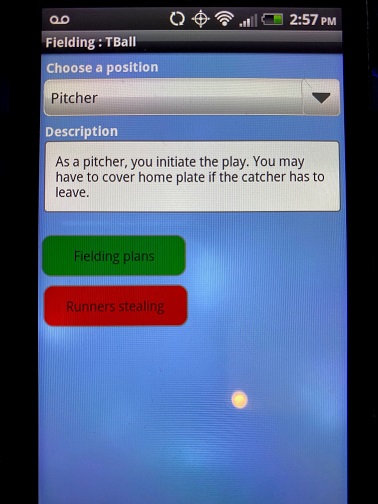 Player can pick their position, i.e. pitcher, right field, short stop, etc.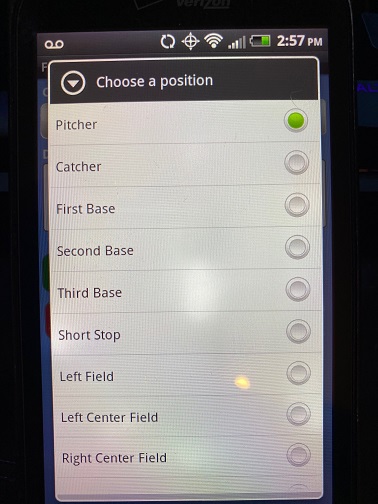 Position selector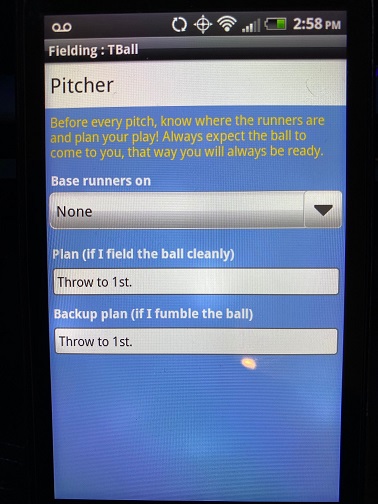 The plan for a position was based on what runners were on base, 8 possible combinations
Position also indicated what to do if runners were stealing bases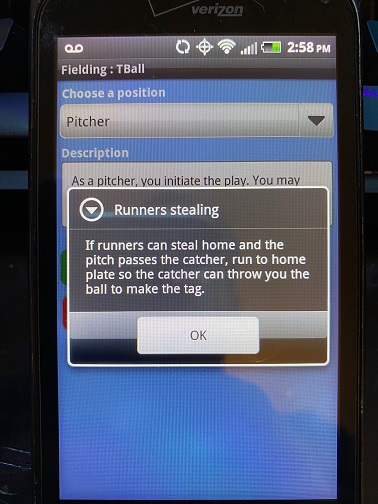 A country club